VMIG IP Processor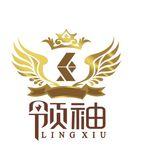 Full VMIG processor description
is available upon request through info@vmig-ip.com

Processor & Development Suite includes:

- Processor IP - synthesizable Verilog
- Peripherals - open Verilog
- Integrated Development Environment
- Compiler (Assembler)
Overview
Synthesizable Processor VMIG is Intellectual Property (IP) which has been developed with intention to bring on the market a processor with antivirus protection ability and ability to shrink architecturally to not exceed the needs of the programs to be executed on processor.
Processor VMIG may be used for embedded application ranging from implementation of tiny state machines with 5 bits of address to a colossal giant processor capable of serving memory with data width 256 bits.
New line of personal computers competing with PC or MAC may be also launched on basis of processor VMIG. Antivirus protection ability gives not only a shield against unwanted programs. It allows software developers to protect their rights by selling software compiled individually for each customer or even computer. Computers will be similar from user point of view but they won't be alike in instruction set coding. In other words, computers will be still the same species but they will reject programs with non matching instruction set coding.
The ability to shrink architecturally by exclusion of unused portions of processor is very beneficial in terms of diminishing the size of manufactured processor and increasing its speed. Size cut will be extremely noticeable in vector and matrix processor architectures where multiple identical processors are used in a single chip. Each processor should be as small as possible there.
IP is written in Verilog hardware description language.
Processor VMIG IP is for sale to manufactures of Integrated Circuits, FPGA developers and other interested parties.
VMIG IP codes and supporting software are available for a free 6 month trial.
Technical Characteristics
Processor VMIG is 64, 32, 16, 8 bit arithmetical processor with removable instruction, registers, interrupts, other blocks and changeable instruction coding for anti-virus protection. VMIG processor architecture allows memory data width (256, 128, 64, 32, 16 or 8 bits) to be independent from arithmetical width (above).
Processor VMIG antivirus protection is based on processor's ability to work with altered (new) instruction set coding in order to break an execution of viruses and other harmful programs based on unaltered (old) instruction set coding.
Processor VMIG architecture allows to exclude unused (by customer's program) instructions, registers, interrupts, etc. It shrinks the area of integrated circuit and increases the processor's performance.
Processor VMIG has configurable memory space (common for instructions and variables) in range from 5 to 64 bits of address. Processor VMIG instruction's format changes accordingly with the memory address range requirements. It compresses instructions in the memory and minimizes the size of required memory.
Processor VMIG supports 64, 32, 16, 8 bit Input Output data width with configurable IO address range from 5 bit to 64 bits. Input Output space is separate from memory space.
To request a FREE trial, please contact us at
To buy a full version of Processor and Development Suite, please contact us at